About Us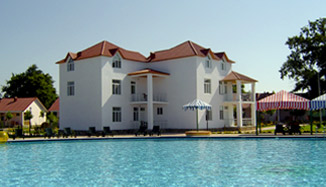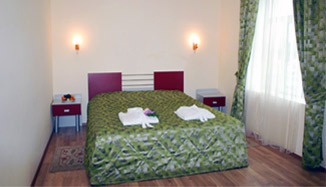 Palma Hotel has been operating since 2001 as a prominent recreation center located at the shadow of willow, plane and pine trees and forest in Nabran which will meet all your needs in a garden filled with the songs of the birds and which with its personnel provides high quality service to the visitors.
The total area of the hotel is 7.72 ha, from which 1.44 ha is occupied by a wonderful forest consisting of unique and beautiful types of trees. There are 43 cottages and rooms able to receive 287 visitors at a night. There is a 500 m distance between Palma Hotel and the beach. Distance to Baku airport is 225 km.
You can find everything necessary for your healthy and full value rest in "Palma". Seawater, fresh air, and a fascinating magic nature will fill your holiday with unforgotten impressions and contribute to your good health.
Visitors can rest in comfortable and beautiful cottages, which are conveniently located across the center with its abundance of flowers, trees, and fountains.
"Ojagbashi" restaurant constructed within the forest line are designed in a rural style. This restaurant's menu includes best dishes of the Azerbaijani cuisine.
In addition, a café, a shop, a disco, a football stadium, a children's entertainment center, a 250-person banquet hall as well as a high level 120-person conference hall etc. serve for the valued customers.
At your disposal are 2 large and comfortable pools provided with reliable and electronic cleaning systems made in Germany and Turkey.
One of the pools measures 275 m2, and the other 2200 m2 wide. There is a pool for children next to both pools. There is a separate "Aquapark" next to the largest pool.