About Us
Magnificient, Beautiful Place for Relaxation!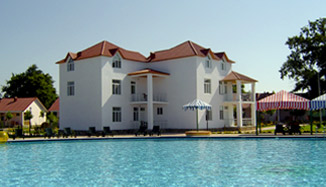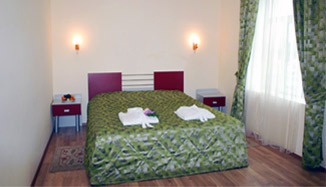 The travel complex Palma is located in one of the most charming places of Azerbaijan - in Nabran, on the coast of the Caspian Sea. The total area of the complex makes 6.5 ha, from which 1 ha is occupied by a wonderful forest consisting of unique and beautiful types of trees. You can find everything necessary for your health and full value rest in the "Palma". Seawater, clean air, and a fascinating magic nature fill your holiday with unforgotten impressions and contribute to your good health.
All necessary for Your Comfort!
Visitors live in comfortable and beautiful cottages, which are conveniently located across the complex with its abundance of flowers, trees, and fountains. There is a restaurant complex "Ojagbashi" in the forest. It includes 3 bars, a teahouse (chayhana), a cafe, a shop, a disco, and a banquet hall for up to 150 people people and a conference hall of top high quality level, with simultaneous translation service in 3 languages (azer, english, russian) for up to 120 people. The menu of the restaurant comprises the best dishes of Azeri, Russian, and European kitchens. The service at the restaurant is outstanding.
The sport complex includes a tennis court, squares for badminton, basketball, and volleyball, tennis tables, billiard, and children's playing courtyard.
You can take an opportunity of having 2 Pond provided with Germany and Turkey manufactured cleaning and electronic systems. One pond is with 275 sq m, other is 2200 sq m width. Next to both ponds there exists pond for the children. There is Aqua Park next to big Pond.