Services
High Level Services for You and Your Family!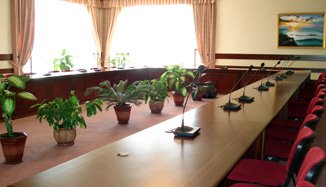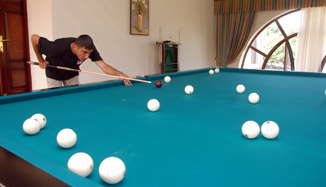 In our travel complex you will enjoy a service of European level, including:
Room serving;
Laundry services;
Parking services (a parking lot for up to 50 autos);
Organization of conferences. We have a fully equipped conference hall for up to 120 people;
Travel services;
Huge sport complex: volleyball, backetball, big & table tennis, billiard;
Big pool & pool for children
Discoteque;
Bars;
Children playground;
Computer club;
Markets;
Around the big Pond there are Aqua Park, canteen and bar, and the scene for the show programs. There is "Palma" discotheque for 150 people, which is open after 23:00 to the tourists enjoying their time in here. You can enjoy the modern music and have different drinks and cocktails here.
You can taste different Azerbaijani meals in the "Ocagbashi" Restaurant situated in the forest strip.
You can have breakfast from the "Swedish cuisine", lunch and dinner from the European cuisine in our restaurant for up to 150 people which is in the first floor of the two storied building where conference room is situated.
You will have an opportunity of using 24 hours Health Service in "Palma" Rest Centre.
You can trust your children to the care of experienced nurses in "Children's World Hall".
Beaty centre and sauna are available atany time for your services.