Services
High Level Services for You and Your Family!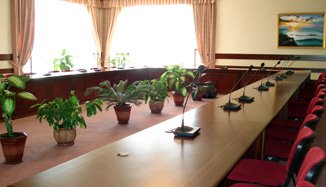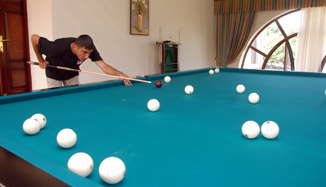 We have an ideal conference hall at our hotel for holding corporate meetings and workshops away from city environment.
Conference hall is equipped with the following:
40 – person "U" – shaped meeting table
Simultaneous translation room
Working room
Breakroom
Wireless microphone
Desktop microphone
Rostrum
Computer projector
Projector curtain
TV
Sport activities:
Mini football (lawn covered playground)
Table tennis
Tennis
Billiards
Badminton
Table football
Morning gymnastics at the pool (during the season)
Bicycling (paid)
Entertainments:
Animation show
Disco
Children's entertainment center
Additional services:
Snack bar at the pool;
Health room;
24 hour medical service;
Wi-Fi;
Shop;
Laundry services;
Parking.